Psychology, Kinesiology, Physiology, Neuroscience & Quantum Physics
"Small shifts in your thinking, and small changes in your energy, can lead to massive alterations of your end result."
~
Clinician Paige Roberts talks about one of Alpha Flow's foundational techniques brainspotting.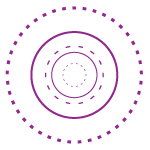 What is Alpha Imprinting?
An altered state of conciousness trauma and stressor reprocessing and reimprinting psychotheraputic technique.
Has apspects of Kinesiology, Physiology and the Psyhcotheraputic Techniques of; Hypnotherapy, Neuro Linguistic Programming, Somatic Experiencing, Brainspotting, Emotional Freedon Technique and Matrix Reimprinting.
Can assist you in fully reprocessing past negative mental and physical experiences so you are no longer held back by your past.
Allows for you to reset your nervous system from a Beta Brain Wave or sympathetic nervous system state (fight, flight and freeze) to a calmer more parasympathetic nervous sytem state of an Alpha Brain Wave of  flow state.
Trains you to et into flow and stay their on command.
We work with the very best to deliver you a tailored, whole-body training program. We are proud to be a part of your team when you need us.